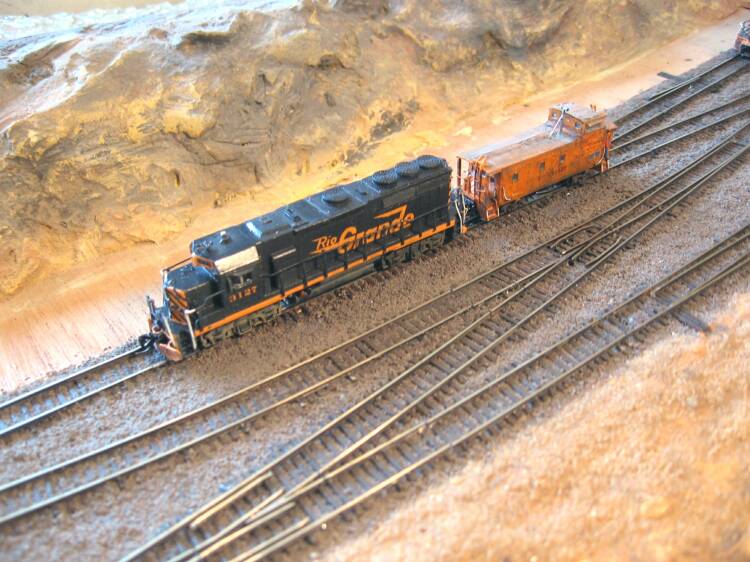 D&RGW 3127 GP40-2.
See how I have converted the AZL GP38-2 into a D&RGW GP40-2:
started with an undecorated AZL GP38-2

adjusted dynamic brake covers

additional nose light (D&RGW)

top rebuild (fans etc)according GP40-2

opened door at the long hood side

step under the new rear door

small window in the long hood enineers side (in the 'R')

rounded edge underneeth top headlights

removed sharp edges of front windows

hand made handbrake in short hood

hand made cab roof antennas

hand made air tanks

hand made tank fill pipes

body mounted MTL #903 couplers

hand made closed pilots

hand made snow plow

hand made pilot connector

hand made walking plate at pilots

new bell and air tanks

hand made railings

BMLA sunshades,wipers, grab irons, fans and fan covers, mirrors, mu cables,lifting eyes, cut levers

home made decals

Kristelklear windows

paint: Tamiya primer, PollyS D&RGW yellow, Humbroll black 85


white LEDs covered with Tamiya X-26

thinner light fibers installed

Some of these steps can also improve the look of a GP38-2.
Click the picture or next link to my Google pictures album: How is it done.