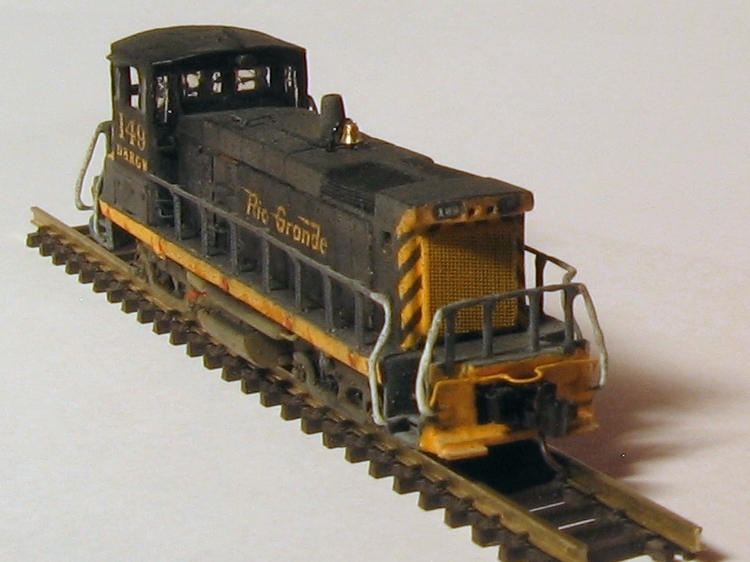 Project: D&RGW 149, SW1000.
Features:
Locomotive shell: scratchbuild out of Evergreen styrene strips and sheet.

Chassis: Chopped MTL GP35 chassis.

Handrails: brass (0.5 mm, filed flat) and phosphor bronze wire (0.25 mm).

Sunshades, window wipers: BMLA

Small grip brackets: leftover from ZTHEK.

Trucks: Modified MTL GP35 trucks

Couplers: Body mount MTL magne matic.

Decals: Home made negative artwork, printed on transparent decal paper.

Bell and horn: turned on a Dremmel clone.

Top and front grid on the hood: made out of a used Lipton Tea bag.

Window glazing: Kristal Klear.

Click next link to see how it was done: Building an SW1000 in Z-scale.