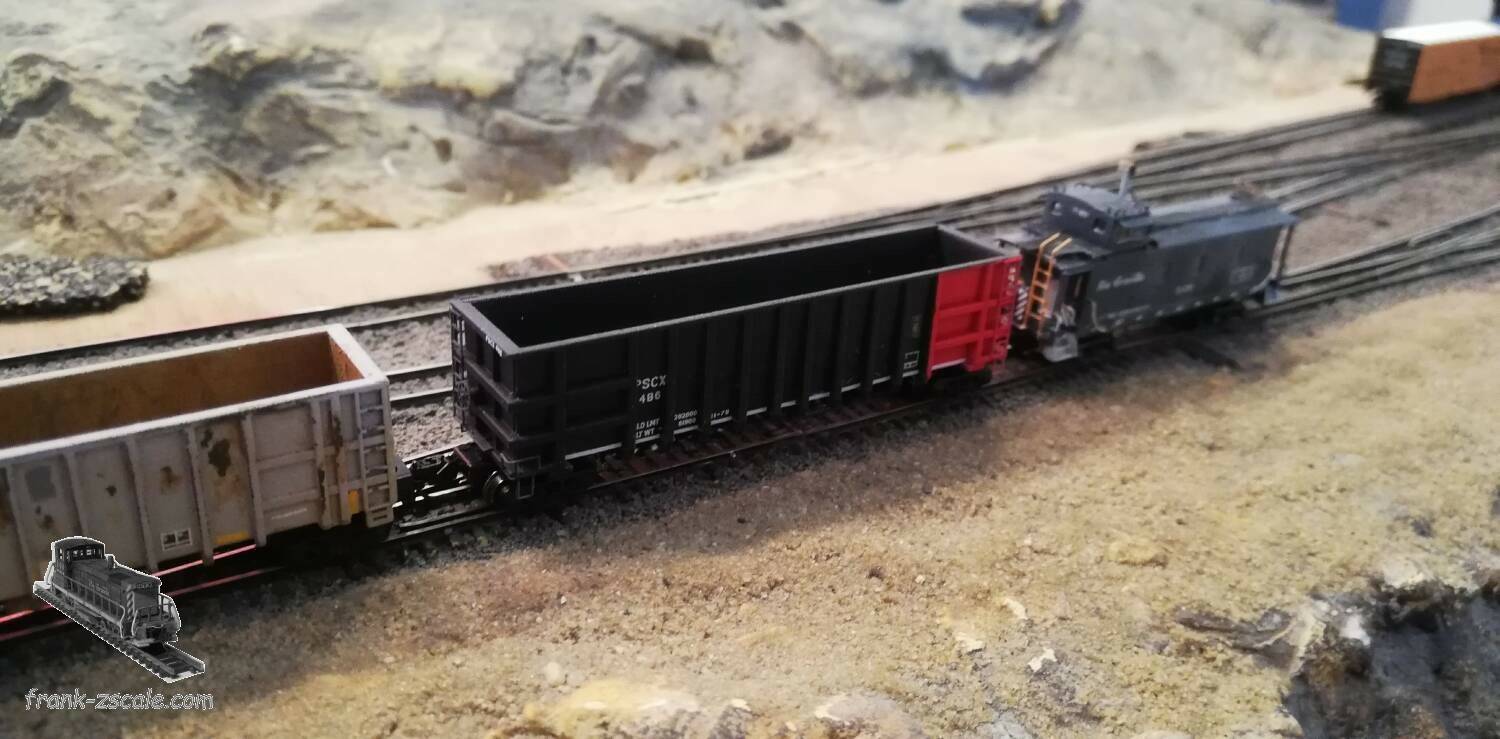 3d Printed Thrall coal gondola J301
Features:
Designed in Sketchup as a 'kit'.

Printed by shapeways in 'Smoothest Fine Detail Plastic'.

The car body shell is printed as a 5 parts 'kit' on a sprue.

Either MTL, Full Throttle, or AZL roller bearing trucks with coupler will fit under the car body.

Detail parts are designed by me and professionally etched by PPD Ltd in Scotland.

White decals are self designed using 'Open Office Draw' and printed by Decal winkel print shop in the Netherlands).

The PSCX 486, which is shown in the picture, has no wethering yet. It has just a satin clear coat to protect the decals.



Click on the picture to follow the link to my Google pictures album, and see how it is done.